Meet Our Team
Our enthusiastic and motivated team are highly trained and committed to providing you with a personal and professional approach to the best available health care.
Our highly experienced team consists of Sleep Medicine Specialists, a Sleep Specialist Dentist, a Sleep Psychologist, CPAP Therapists, and a Dietitian. We work closely with an extensive network of other Specialists (e.g. ENT Surgeons) that can assist with your care if needed.
The Centre is committed to medically driven treatment according to patient need, with a broad range of services offered by Experts in their areas to achieve the best results for every patient.
Sleep & Respiratory Physician, Medical Director, Sydney Sleep Centre
Dr Anup Desai

-
MBBS (Syd) FRACP PhD Sleep Medicine (Syd)
Dr Anup Desai is a Specialist Sleep and Respiratory Physician. As well as his Specialist Sleep and Respiratory Physician qualifications, he has a PhD (Syd) in Sleep Medicine. He sees all Sleep and Respiratory conditions, and has a particular interest in non-respiratory sleep disorders, such as insomnia, parasomnias, restless legs, narcolepsy and unexplained sleepiness/tiredness.
He has extensive experience in issues related to obstructive sleep apnoea and driving and has helped to draft regulatory guidelines in this area. His focus is on a broad and realistic approach to each patient's sleep disorder. For instance, when treating obstructive sleep apnoea, treatment advice will consider CPAP, dental splint management, ENT procedures, managing nasal disease, weight loss and possibly positional therapy.
Dr Desai has built up a strong multi-disciplinary team around him at Sydney Sleep Centre (including CPAP therapists, a Sleep specialised dentist, a Sleep Psychologist and Dietician) and has close relationships with other local experts, such as ENT surgeons.
Detailed CV
Dr Anup Desai graduated from the University of Sydney in Medicine and underwent Physician training at The Royal Prince Alfred Hospital in Sydney. Towards the end of his Specialist training he commenced a PhD in Sleep Medicine at the University of Sydney. He was awarded several grants and prizes for his period of research (The Harry Windsor Postgraduate Research Scholarship; CONROD Fellowship, Royal Australasian College of Physicians; project grants from the Motor Accidents Authority of NSW, NSW Roads and Traffic Authority and St Vincents Hospital). As he finished his PhD degree, he was awarded the Allen and Hanburys Overseas Travelling Fellowship from the Thoracic Society of Australia and New Zealand to study in the UK (Oxford & London).
In 2003, he worked as a post doctoral Research Fellow at the Sleep Investigation Unit of St Thomas' Hospital, London. During his experience abroad, he also worked as a Consultant Physician in the Department of Respiratory and Sleep Medicine in Birmingham Heartlands Hospital where his main role was to set up a large public hospital sleep laboratory, the largest in Birmingham at the time.
After returning to Sydney in 2004, Dr Desai commenced work at the Woolcock Institute of Medical Research and as an Associate Physician at Royal Prince Alfred Hospital. He continued these roles for several years while also establishing a private consulting practice in Camperdown.
In 2008, he was awarded a Senior Staff Specialist role at The Prince of Wales Public Hospital in Randwick, Sydney. At that stage he established a private clinical practice in Randwick at The Prince of Wales Private Hospital. He continues his Prince of Wales Public Hospital role today, as well as his two private clinical practices in O'Connell Street (Sydney Sleep Centre) and Randwick. His other major roles at present include Conjoint Senior lecturer, UNSW; Medical Assessor NSW Motor Accidents Authority; Medical Review Panel NSW Motor Accidents Authority and NSW WorkCover Trained Assessor of Permanent Impairment.

Recent Media
Sydney Morning Herald article 2 July 2017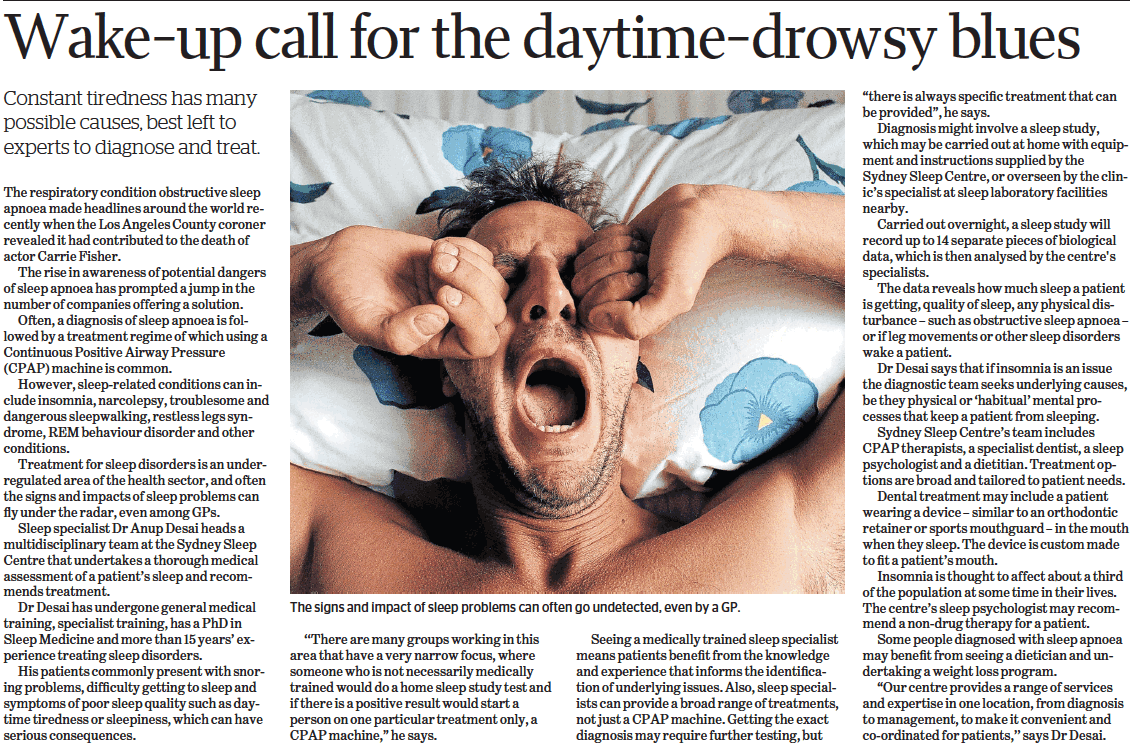 2. Sydney Sleep Centre Interview
Dr Desai was interviewed by Tara Brown from 60 minutes at the Sydney Sleep Centre clinic in September 2016. They discussed the tragic Coroners case of Phoebe Handsjuk. Dr Desai reviewed the Coroners report in which the Coroner formed the opinion that Phoebe Handsjuk plunged to her death while in a sleepwalking like state. He provided an expert Sleep Physician opinion on the medical evidence from the Corners Investigation and presented this in the 60 minutes segment. A link to the full TV episode is below:
https://www.9now.com.au/60-minutes/2016/episode-34
3. smh article June 2016 - sleep anxiety is the new zeitgeist
4. Driver Fatigue Radio Campaign - in conjuction with NSW Transport and Nova 969 Radio; March 2016, midnight to 6 am timeslot
5. A Current Affair
http://aca.ninemsn.com.au/article/9008802/nod-off-get-off
6. Good Weekend Article
http://newsstore.fairfax.com.au/apps/viewDocument.ac%3bjsessionid=4986F90AC49FD4DF2D5EECC490CB51B6?sy=afr&pb=all_ffx&dt=selectRange&dr=1month&so=relevance&sf=text&sf=headline&rc=10&rm=200&sp=brs&cls=1463&clsPage=1&docID=SMH1207283D55V17US79
7. Advice to Coroner - smh
http://www.smh.com.au/national/sleep-apnoea-threatens-to-put-many-truckies-asleep-at-the-wheel-court-told-20130130-2dl6w.html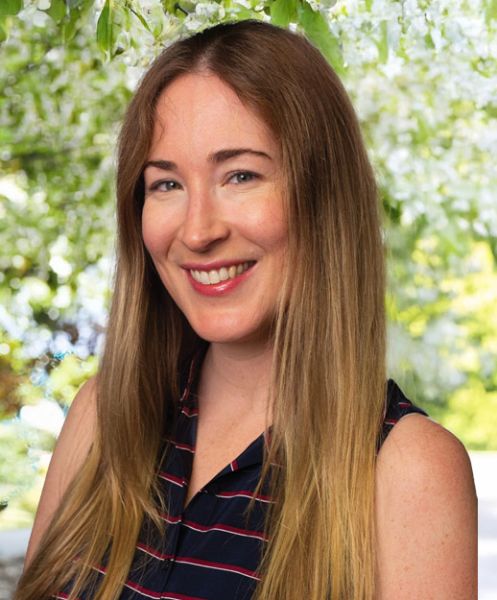 Sleep & Respiratory Physician
Dr Alexandra Dollman

-
MBBS, MSc, DipAvMed, FRACP
Dr Alexandra Dollman is a Specialist Respiratory and Sleep Physician. She graduated at the University of Adelaide in Medicine in 2010 and in 2012 moved to London where she completed a Masters of Science in Aviation Medicine at Kings College London and also obtained a Diploma of Aviation Medicine through the Royal College of Physicians Faculty of Occupational Medicine. In London, she conducted research at the Lane Fox Respiratory Unit at St Thomas' Hospital. She then returned to Australia in 2014 where she completed physician training in Sydney and then went on to undertale Specialist Sleep Medicine training at Canberra Sleep Clinic and Respiratory training at Prince of Wales and St Vincent's Hospitals. During her advanced training she also completed 6 months training in lung transplantation. Upon obtaining her RACP Fellowship, she worked as a Fellow at Northern Beaches Hospital in 2019 and then across several hospitals in Adelaide in 2020 to be closer to family during the initial Covid19 response. Since then, she has returned to Sydney and holds a Senior Staff Specialist position at Macquarie University Hospital where she is also involved in teaching at the medical school and is a Senior Conjoint Lecturer. She runs the respiratory failure service with Macquarie Neurology where she manages complex respiratory failure in patients with neurodegenerative diseases. She has a special interest in sleep disordered breathing and complex respiratory failure, particularly in ventilatory respiratory support. She has experience working in 6 different sleep laboratories before joining Sydney Sleep Centre and enjoys a multidisciplinary approach to managing sleep conditions, working closely with CPAP technicians, sleep psychologists, sleep dentists, ENT surgeons, respiratory physiotherapists and weight loss specialists. She is also trained to manage general respiratory conditions such as asthma, COPD, lung cancer and interstitial lung disease.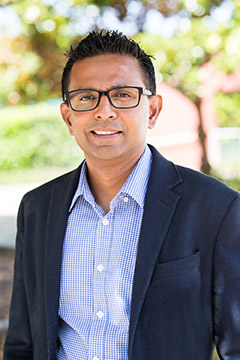 Sleep & Respiratory Physician
Dr Chaminda Lewis

-

MBBS, FRACP
Dr Chaminda Lewis is an adult Consultant Respiratory and Sleep Physician with a particular interest in Sleep physiology and non-invasive ventilation (NIV) in complex patients. His other interests include obstructive sleep apnoea, interventional pulmonology, respiratory infections including tuberculosis, interstitial lung disease, pulmonary rehabilitation, as well as respiratory and sleep problems in patients with spinal cord injuries.
He graduated in Sri Lanka and did his internship in the prestigious professorial units reserved for the top graduates in the country. Thereafter, he did his Basic Physician training at Concord hospital and was offered advanced training positions in Concord and Prince of Wales hospitals. He is currently undertaking a PhD at the Neuroscience Research Australia institute (NeuRA) and works as a Staff Specialist at The Prince of Wales Public Hospital in Randwick. He has private practices in the Sydney CBD (Sydney Sleep Centre) and in Bella Vista.
Dr Lewis has built strong relationships with others involved in Sleep medicine which includes ENT surgeons, dentists, Sleep technicians, CPAP providers, dieticians, sleep psychologists and physiotherapists and is able to provide a comprehensive management of sleep disorders.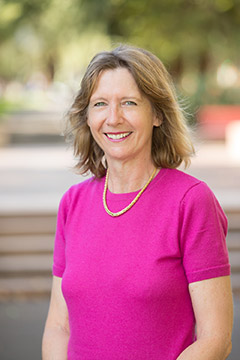 Sleep Dentist
Dr Geraldine Ash

-

BDS (Syd) Grad Dip Dental Sleep Med (UWA)
Dr Geraldine Ash is a graduate in Dentistry from the University of Sydney with experience and qualifications in the practice of Dental Sleep Medicine. She has worked as a Dentist in both Australia and internationally since the early 1980s and over the past decade has provided Dental Sleep Medicine consultations and services in addition to general dental services.
In pursuit of her interest in treating sleep difficulties with dental appliances she completed a Graduate Diploma in Dental Sleep Medicine in 2013, being in the first cohort of that qualification. She works closely with the Specialists who refer patients to her. Patient care is of paramount concern to her. She has tutored and mentored colleagues in the field and continues to extend her knowledge in the area.
Geraldine is a member of the Australian Dental Association (ADA); the Australasian Sleep Association (ASA); and the Sleep Health Foundation. She has been a member of the Board of the ADA in Canberra.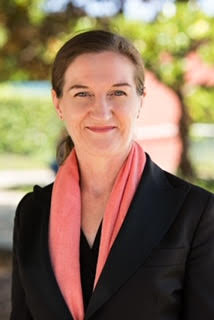 Sleep Clinical Psychologist
Rosemary Clancy

-

BA (hons), MAppPsych, MAPS CCLIN
Rosemary Clancy is a Sleep/Clinical psychologist specialising in Insomnia and Sleep-wake Disorders and the psychological treatment of sleep medication dependence. She works at Sydney Sleep Centre on Fridays and is a member of Australasian Sleep Association & the Australian Psychological Society Clinical College.
She writes on Sleep treatments at www.letsleephappen.com.au and in the Sleep Workbook "Unlearning Insomnia & Sleep Medication Dependence" released March 2019. Her published books can be accessed using our links below: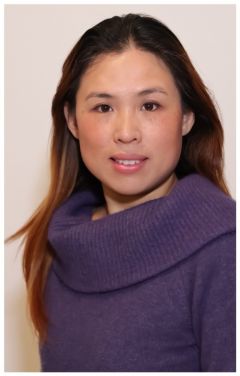 Accredited Practicing Dietician, Accredited Nutritionist
Jenny Jacobs -
BBus, BNutDiet(Hons)
Jenny is an accredited practicing dietician who brings a range of experience from hospitals, the community, private practice and aged care facilities. Jenny's inspiration to be a dietician orginates from her passion for food and science, and the realisation that a nutritious diet not only dramatically improves health but also quality of life.
Jenny focuses strongly upon tailoring her nutrition advice to suit her clients and empowers them to become resilient and engaged in a healthy sustainable relationship with food. She has expertise in the nutritional management of weight loss, metabolic disorders, hyperlipidemia, IBS and low FODMAP diets.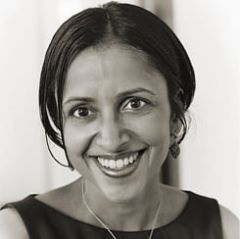 General Practitioner
Ankita Roy

-

MBBS (Syd) FRACGP
Dr Ankita Roy is a well-established and experienced city based GP, specialising in both general and mental health. She is well regarded by her patients, many of whom have been with her for years. She brings warmth and compassion to her consultations, along with dedication and highly developed clinical skills.
Dr Roy is a Fellow of the Royal Australian College of General Practitioners (FRACGP). She graduated as a GP specialist from the University of Sydney in 1999, then spent a further three years studying Psychiatry at St Vincent's Hospital in Sydney. She has worked in general practice since 2002.
Dr Roy sees all primary care conditions in her city based practice. She also helpfully supports Sydney Sleep Centre by offering GP consultations on sleep issues from a primary care perspective. She is able to refer to Sydney Sleep Centre's Sleep Specialists for more assistance if required. More information regarding Dr Roy's practice can be obtained at www.drankitaroy.com.au and cityofsydneydoctors.com.au.